Damian McGinty Friday May 18 2018 at 8:00 PM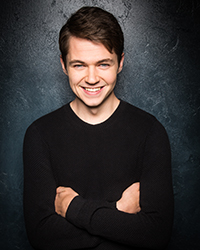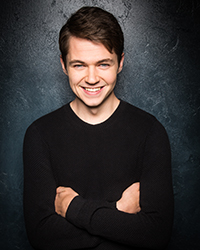 You've selected
Friday May 18 2018 at 8:00 PM
×
Join Irish singer, songwriter, and actor Damian McGinty in spring 2018 for his biggest solo tour to date, showcasing music and behind-the-scenes insights from his upcoming EP of original songs. This tour will be fans' first opportunity to hear these songs live, and to share with Damian in the excitement and stories behind the album.
In his 10+ years in the business and nearly half a million miles, he's met thousands of people, heard their stories, and been a keen observer of humanity. The roads he has traveled, literally and figuratively, have shaped his world view. As his father says, "every day's a school day." And, Damian has come to believe, everyone we meet has something to teach us.
His songs reflect these values. Damian's lyrics are sometimes light and joyful, sometimes poignant and haunting, always without pretense. Underneath and through every song are woven strong threads of hope and love.
Information about Damian, the tour dates, and ticketing can be found at www.damianmcginty.com.
General Admission (7:30pm) - $45
Meet & Greet and Concert (6:00pm) - $70
Sound check and Meet & Greet and Concert (5:00pm) - $100
Venue
Damian McGinty @ Lunchbox Theatre
160 115 9 Avenue SE
Calgary AB T2G 0P5
×
This is a festival seating performance - the seats are on a first come, first serve basis when you arrive at the theatre.
Doors open 1/2 hour prior to start of performance.